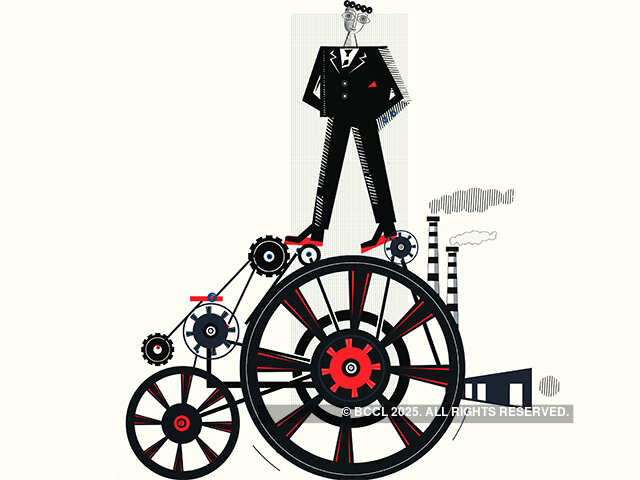 Indiatech, the
lobby
group which aims to create a level-playing field for domestic
startups
, will push the agenda of
differential
voting rights for Indian
founders
, its CEO Rameesh Kailasam told TOI. Indian entrepreneurs, including
Flipkart
's founder
Sachin Bansal
, have been in favour of founders being given voting rights that are attached to their ownership in the company. The idea of differential voting rights is for the benefit of founders who dilute their stake in the company while raising funds.
Kailasam, who joined Indiatech last month, is looking to form a core group that will include founding members of the association and senior industry names to initiate discussions with the government and ministries concerned to implement the changes.
Sachin Bansal, who was one of the founding-members of Indiatech on behalf of Flipkart, is not a part of the group after Walmart bought a 77% stake in the Bengaluru-based company. Ola's Bhavish Aggarwal and MakeMyTrip's Deep Kalra are the other founding members of the group, along with Ravi Mehta of Steadview Capital. While Kailasam confirmed that Flipkart is no longer a member of the group, a Flipkart spokesperson did not respond to an email sent by TOI on the matter.
"There are examples in the US — with companies like Facbeook and many others — where the founders have relatively smaller stakes after years of dilution, but get stronger voting rights in the company's strategic decision making process," Kailasam said. MakeMyTrip's Kalra said, "I believe introducing differential voting rights are required for new economy companies."
The lobby group will first approach the government before talking to Sebi. The entire process could take a year before legislations are approved that will give strength to founders with dual voting rights. Multiple ministries, along with Sebi, would have to get involved and it would be crucial for these authorities to be on the same page for a commonly approved legal framework. Dual voting rights would enable a greater say to founders over strategic decisions even when they have relatively smaller stake in the company compared to the other investors.
Indian startups, especially those which have raised multiple rounds of financing, have seen their founders dilute their ownership in a big way. Flipkart's Bansal exited because of the disagreement between the company's investors and the management.


Source link
thanks you RSS link
( https://tech.economictimes.indiatimes.com/news/startups/startup-lobby-backs-differential-voting-rights-for-indian-founders/65665102?utm_source=RSS&utm_medium=ETRSS)