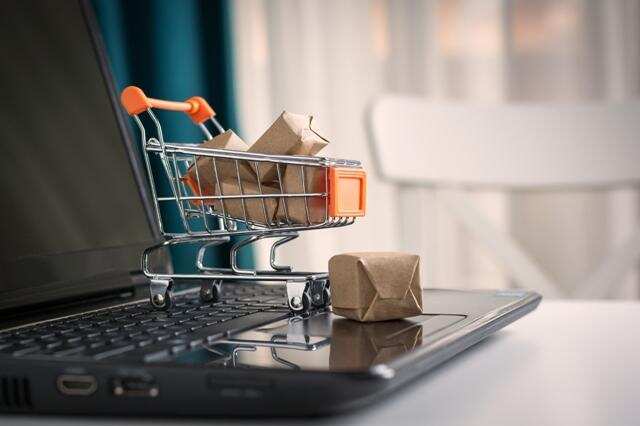 Ecommerce companies not fully compliant with rules that came into effect on January 1 to ensure that consumers are given all important details about products may start facing prosecution.
Some companies already have been served notices for not fully complying with the legal metrology rules, the consumer affairs department told ET without disclosing the names. The department on April 24 sent a communication instructing ecommerce companies to be fully compliant with the rules.
The department has also sent an advisory to state authorities to check for compliance and take steps to prosecute companies that are not compliant. "While many ecommerce companies have started complying with the rules, the deadline has long passed, and they need to be (fully) compliant immediately," BN Dixit, director for legal metrology at the consumer affairs department, told ET. "We have now given an advisory to them so that they are not caught unawares if they face prosecution from state authorities."
Prosecution involves fines ranging from ₹2,000-50,000, depending on the nature of the offence.
On the third offence, the punishment can involve fines of up to ₹1lakh as well as imprisonment.
The rules were part of the Legal Metrology (Packaged Commodities) Amendment Rules, 2017 brought forth in June last year. It requires that all products have details such as manufacturing date, MRP and details of the manufacturer mentioned in a particular font size. Ecommerce companies were required to display all these details on their platforms for each product and work with sellers to ensure they are compliant.
Ecommerce industry executives met with legal metrology officers on Wednesday to discuss the issue. "They highlighted that sellers who sell regularly on their platforms are almost fully compliant, but those that have irregular sales are not and their products will reflect that," said Dixit. "Some companies informed us (that they had received) notices from state authorities, mainly in Maharashtra, Karnataka, Telangana and Delhi."
Vendors on online platforms, however, said many ecommerce companies were still dragging their feet on working with them to be fully compliant with the rules. "Majority sellers have no issue in complying with the rules provided marketplaces give seamless access to upload data. But apart from Flipkart, no marketplace has given access to upload such data," said a spokesperson for the All India Online Vendors Association. Flipkart did not respond to specific queries on the matter. As for Amazon India, a spokesperson said: "We have taken multiple steps to inform the sellers on the changes in the legal metrology regulations. We are working with our sellers to enable them to comply with the changes."
A spokesperson for Paytm Mall said the company had "not received any such advisory from the consumer affairs department's legal metrology team regarding compliance with these rules. We are, anyway, fully complaint with the latest guidelines and will continue complying with any amendments that the regulators deem necessary to uphold the interest of our customers." Snapdeal and ShopClues did not respond to emails from ET.


Source link
thanks you RSS link
( https://tech.economictimes.indiatimes.com/news/internet/selling-without-mrp-expiry-dates-to-cost-etailers/64010290?utm_source=RSS&utm_medium=ETRSS)