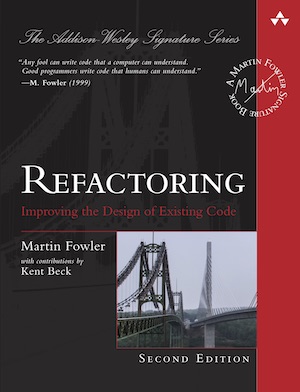 During the last couple of weeks, my work on the refactoring book has
focused on tidying up various loose ends for the print book. We're now at
the point where the production work is now in the hands of Alina
Kirsanova, who sorts out the composition of the book, together with proof
reading. Composing a book means paying attention to the look of each page,
and various problems crop up around pagination.


Source link
thanks you RSS link
( https://martinfowler.com/articles/refactoring-2nd-ed.html#composing-the-print-book)