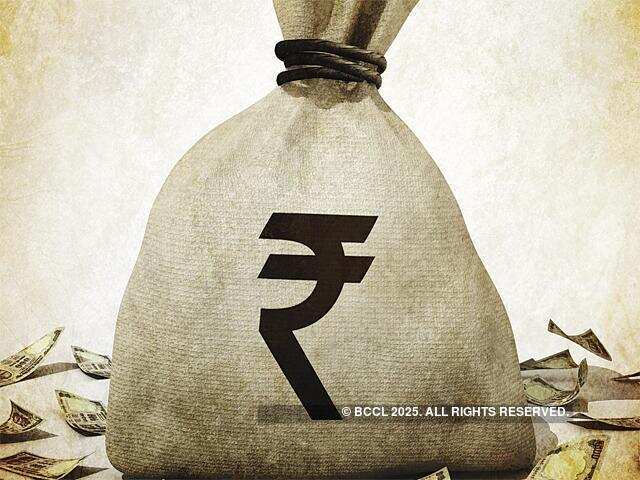 India's largest homegrown
venture capital
firm,
Nexus Venture Partners
, is expected to raise its fifth
fund
which is targeting a corpus of $350-400 million, according to three people in know of the development.
The firm, best known for its bets on online marketplaces like Snapdeal and ShopClues, will increase the share of investments in companies based in the US in the software space as several of its bets on the consumer-Internet space have turned sour.
While Nexus' move to increase focus on more defensible software and B2B startups reflects the broader Indian venture capital industry, it is an example of how the 2014/2015 bubble has impacted investors.
"Nexus has decided on the size of the fund at about $400 million and more than half of the corpus will be invested in the US," said one of the sources mentioned above.
Till 2016, Nexus had been investing about a third of the fund in the US. An email query to Nexus Venture Partners did not elicit a response till the time of going to press.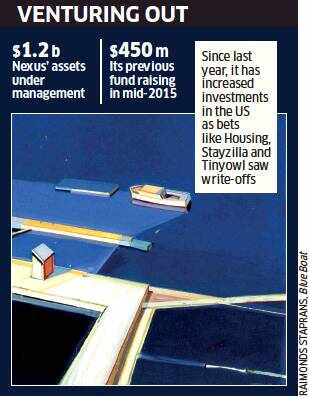 Nexus has about $1.2 billion in assets under management and its previous fundraising was $450 million in mid-2015. A lot has changed since then. Since last year, it has increased investments in the US as bets like home classifieds player Housing, homestays aggregator Stayzilla and food delivery player Tinyowl saw writeoffs or significant value erosion.
But some of its software bets like cloud data management player Druva and customer care tool company Helpshift have been doing well, and it has been doubling down on those bets. One of its India bets which has done well is tech-enabled logistics player Delhivery.
The biggest setback for Nexus has been its investment in Snapdeal, which was valued at $6.5 billion at its peak in 2016. Nexus had first invested in the Kunal Bahl and Rohit Bansal-led company in 2010 at $22-million valuation, putting a total of $45 million across rounds over the years.
Last year, Snapdeal's board, led by the SoftBank, had tried to merge it with market leader Flipkart at a valuation of $1 billion, which had led to a public battle for payoffs among investors. Ultimately, the deal did not happen, and SoftBank invested in Flipkart, abandoning its investment in Snapdeal.
Failure of this deal hit Nexus the hardest as unlike other early investors in Snapdeal, all of whom had taken a partial exit, Nexus had passed several opportunities, according to two other sources.
This has led to a strong buzz in the VC industry that this strategy shift, and the failure of the e-commerce portfolio to live up to the expectations may lead to changes in the Nexus team. But it is now unlikely to happen and the team will stay the same, according to sources ET spoke to.
Nexus was founded in 2006 by three former entrepreneurs – Silicon Valley-based Naren Gupta along with Mumbai-based Sandeep Singhal and Suvir Sujan. Over the years, Anup Gupta (Mumbai) and Jishnu Bhattacharjee (Silicon Valley) joined as partners.
While Gupta, Bhattacharjee, and Singhal have been focusing primarily on software and B2B deals, Sujan has led consumer internet investments. Gupta has focused on consumer and financial services. Last year, the firm added Ram Gupta as MD in the US office, though it is not clear if he is a partner in the new fund.
Various scenarios due to differences in strategy have played out in venture capital firms like Inventus Capital, where the India and US teams have split and are raising their independent funds. Nexus has built a base of topnotch LPs (acronym for investors in VC funds) which rivals top Silicon Valley firms like Sequoia and Accel which operate in India.
After its last fundraise, Gupta had told ET that the firm "did not visit a single LP for fundraising". "This time, the fundraising will not be that easy but they will be able to make it," said one of the sources.