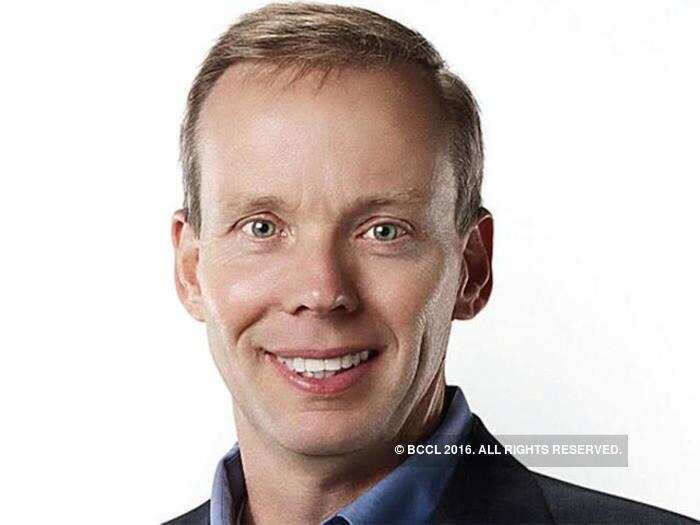 Global technology giant
Dell
is considering
expanding
its
manufacturing
operations
in
India
as the potential of the domestic market makes it feasible to build products for the country.
Dell opened its first factory in Tamil Nadu about 10 years ago, making desktops and servers, and the company is now evaluating making a wider range of products, a senior executive said.
"We do have a manufacturing facility here in India. We are looking at expansion plans for that facility. But we have got to make sure that the cost environment is competitive with the global environment that we play in. So, that is an area that we are continuing to evaluate, but the market size is such that we will continue to focus on how to build products for the local market," Thomas Sweet, chief financial officer, told ET.
The move to expand will depend on how Dell plans to balance the products it imports into India. Prime Minister Narendra Modi has made manufacturing in the country, and, in particular, lowering imports of electronics, a key part of his economic agenda.
"I think we are continuing to evaluate what we should build in India and what we import into India. Today, we build desktops in India and servers in India. The question is at some point do we potentially build notebooks in India?" Sweet said.
He declined to give specifics on other aspects of the potential expansion.
Sweet said 'bold decisions' such as the introduction of the goods and services tax had set the stage for further growth, despite the shortterm disruptions.
"Continued simplification of the customs and tariffs will be helpful," Sweet said.
The company, which has a $700-million venture arm, is also looking at the country for potential investments but thinks there is still some time for the ecosystem to mature.
"In Dell Technologies Capital, we are investing roughly $100 million a year into the startup ecosystem. (India is) a market we are keeping an eye on. I can't tell you that we have made a lot of investments in the India market at this point from a startup perspective, but it's an up-and-coming market," Sweet said.
"If you look at the amount of activity going on in India from a business and technology perspective, I think it is only a matter of time before the ecosystem matures but it is maturing pretty rapidly."
We're very active, he said.