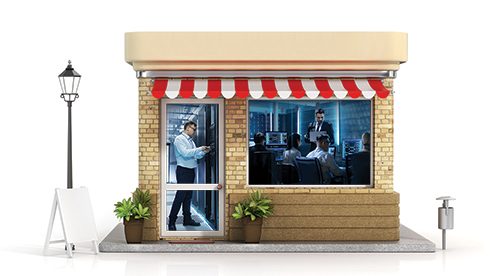 In the year 2018, how will companies use development processes, business practices, IT infrastructure, and technologies like artificial intelligence and IoT to help drive digital transformation? While many organizations are starting down the path, sometimes with an eye to improving the user experience (UX), progress levels, types of initiatives, and specific implementations vary a lot from one industry to another and even between individual companies. That's the general consensus of opinion among a variety of informed observers.
In a study of 450 heads of digital transformation, 80 percent of respondents said that they were at risk of being left behind by digital transformation. Moreover, 54 percent agreed that unless their digital transformation efforts are successful, their companies will go out of business or be absorbed by a competitor within four years, according to the survey, commissioned by Couchbase and conducted by Vanson Bourne.
On the other hand, another recent study looked at the differences between the "top 100 leaders" in digital transformation versus other companies, turning up much more hopeful results. Performed by SAP, with research and analysis support from Oxford Economics, the study found that, on average, the leaders expect a 23 percent growth rate over the next two years through digital transformation.
"What set these leaders apart is that they have internalized the need to transform what they think as well as what they do – to create a digital mindset across the organization. This is the difference between saying "we need a new mobile app" and "we need new ways to serve customers in the ways they want to be served," according to the report.
Digital transformation initiatives typically involve cloud computing platforms, DevOps and agile development approaches, and emerging technologies like non-relational databases, big data analytics, AI, virtual reality (VR), augmented reality (AR), and IoT devices.
Organizations are making a massive mistake, though, if they focus on sheer technological change. Instead, the end objective should be a better customer experience.
"If the ultimate goal of digital transformation is to more effectively understand, engage, sell to, and support customers, it's fundamentally a business transformation that requires an extraordinarily strong partnership between IT and business leaders," noted Rich Murr, CIO of Epicor Software.
Exceptions are the rule